International Master in Mental Health Policy and Services
Posted by Gulbenkian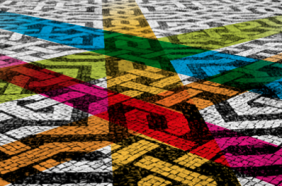 The Master is addressed to health professionals willing to develop public health skills in the area of mental health. It aims to provide general training in areas related to:
· Formulation, implementation and evaluation of mental health policies, plans and programmes.
· Organization and evaluation of mental health care and related services.
· Formulation and implementation of Mental Health Service research.
· Mental Health Law and Human Rights.
The course will start on the 7th October 2013, with a two-week residential session, at the NOVA Medical School in Lisbon. A second two-week residential session will take place in Lisbon, from 31 March to 11 April 2014. Between the two residential sessions, the students will participate in e-learning teaching activities under the orientation of supervisors.
The second year of the Course will be dedicated to the development of a project and the elaboration of the dissertation, under the orientation of a supervisor.
Additional information about the Course can be found here.