Two Initiatives, Two Approaches, One Cause – Addressing Mental Illness in Rural India.
Posted by Gulbenkian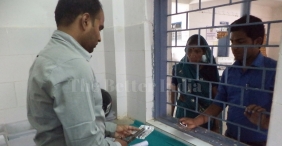 There has always been a stigma attached to mental health. About 80 percent of districts in India do not have even one psychiatrist in public service. However, the Public Health Foundation of India is addressing the issue through two unique initiatives in Madhya Pradesh and Maharashtra. Though still in the initial phase, these efforts have shown some great results already.
Read more here.