Disability Rights International research reveals shocking abuses against women with disabilities in Mexico City
Posted by Gulbenkian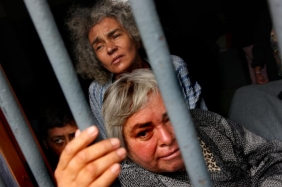 The report found that an appalling 40% of the women interviewed - all with psychosocial or psychiatric disabilities - had been forcibly, surgically sterilized or had been coerced by their families to undergo the procedure. Additionally, over 40% also reported being abused by their gynecologist, which included sexual assault and rape.

"These are egregious human rights violations perpetrated against women with disabilities - violations of their sexual and reproductive rights which have long been ignored," said Priscila Rodriguez, DRI's Director of the Women's Rights Initiative for the Americas.

In 2014, DRI found an institution for children with disabilities in Mexico, Casa Experanza, which had a policy of forced sterilization of every girl admitted to the facility. DRI brought this practice to the United Nations Committee on the Rights of Persons with Disabilities, which condemned Mexico for the practice of sterilizing women with disabilities and denying them the legal right to make choices for themselves.

"After over two decades of investigating abuses against people with disabilities, it is DRI's experience that the main reason for forced sterilization is to cover up sexual abuse against women and girls by preventing pregnancy," stated Eric Rosenthal, founder and Executive Director of DRI. "We are calling on the government of Mexico to address this urgent matter and guarantee that women have access to safe and consensual reproductive health care."
Click here to read the report.