Today is World Health Day!
Posted by Gulbenkian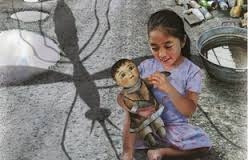 Mosquitoes, flies, ticks and bugs may be a threat to your health – and that of your family - at home and when travelling. This is the message of this year's World Health Day, on 7 April.
This short video highlights simple measures we can take to protect ourselves.
Learn more here.