New York Times covers Disability Rights International victory in Guatemala
Posted by Gulbenkian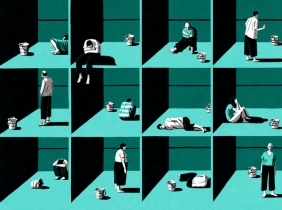 Accordind to the newsletter from Disability Rights International:
After bringing a petition to stop life-threatening abuses, DRI and local partners, the Human Rights Office of the Archdiocese of Guatemala City, signed an agreement with the Government of Guatemala to greatly reduce the number of people detained in the country's psychiatric facility and create community-based alternatives. The agreement establishes a new human rights monitoring system to protect against the physical and sexual abuse, as well as trafficking, that DRI documented in the facility. It also guarantees the establishment of new rights recognized in the UN Convention on the Rights of Persons with Disabilities. DRI and local human rights partners, in addition to anti-trafficking groups, will be engaged in monitoring the facility as a result of this agreement. As quoted in the article, DRI Executive Director Eric Rosenthal stated, "If we can do it in Guatemala, we can do it everywhere."
Click here to read the article.