Global Health Watch 4: Call for Case Studies/ Llamdo para Estudios de Caso/ Cherche Études de Cas
Posted by Gulbenkian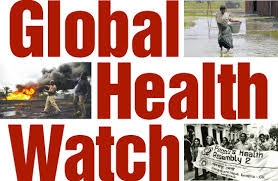 The initiative "Global Health Watch – GHW" was launched on July 20, 2005 in Ecuador and London and uses the concept of an alternative World Health Report to promote the involvement of as many individuals and civil society organisations as possible.
The Global Health Watch is now seeking assistance in sourcing case studies that can add value to each of the important topics which will be covered in the next issue of the Watch.
For more information about the themes that will be covered in GHW 4 and guidelines for submissions, click here. Please note that the deadline for case study submissions is November 28th, 2013.